Commercial
architecture experts.
Commercial design with an affinity for nature.
Commercial design inspired by nature brings enhanced possibilities, with a building which is practical, beautiful, and sustainable. By designing in harmony with nature the building becomes a joy to be inside, encouraging its use, while the exterior reflects the environment around it, complimenting it. This is important for all commercial buildings we design as it ensures their use is affordable. We design spaces where people who work, learn, teach or recover love to be in, so they can do the best job possible. All of this delivered strictly within your budget.  
Metro South Institute of TAFE
Project values ranged from $2 million to $7 million. The projects required extensive user group consultation in order to adapt, expand and repurpose existing building stock to suit the demands of new delivery requirements and methodologies. The variety of project deliveries required significant research and the development of innovative cost effective solutions to achieve project outcomes.
MSIT
Mount Gravatt
$2 million to $7 million.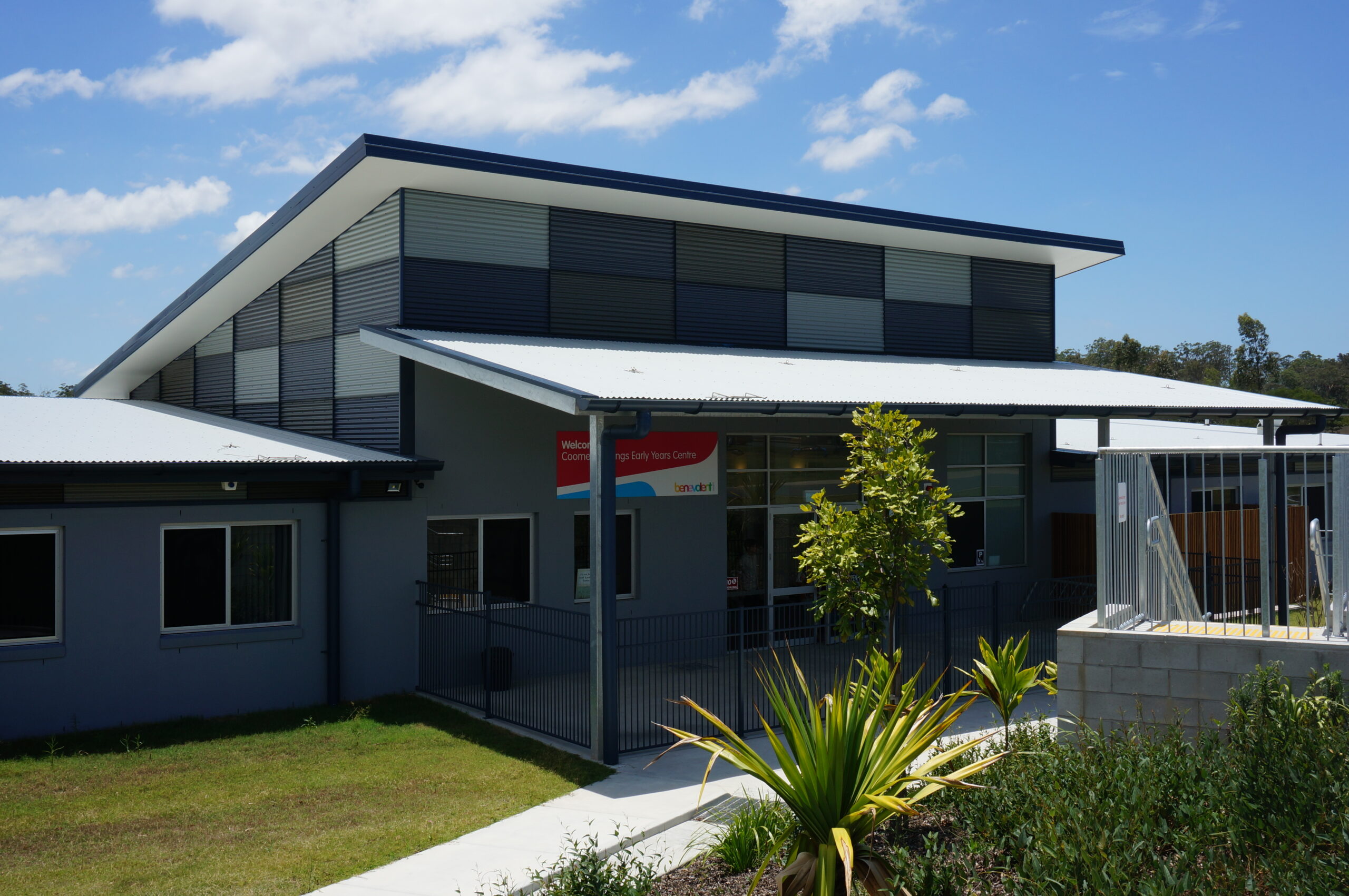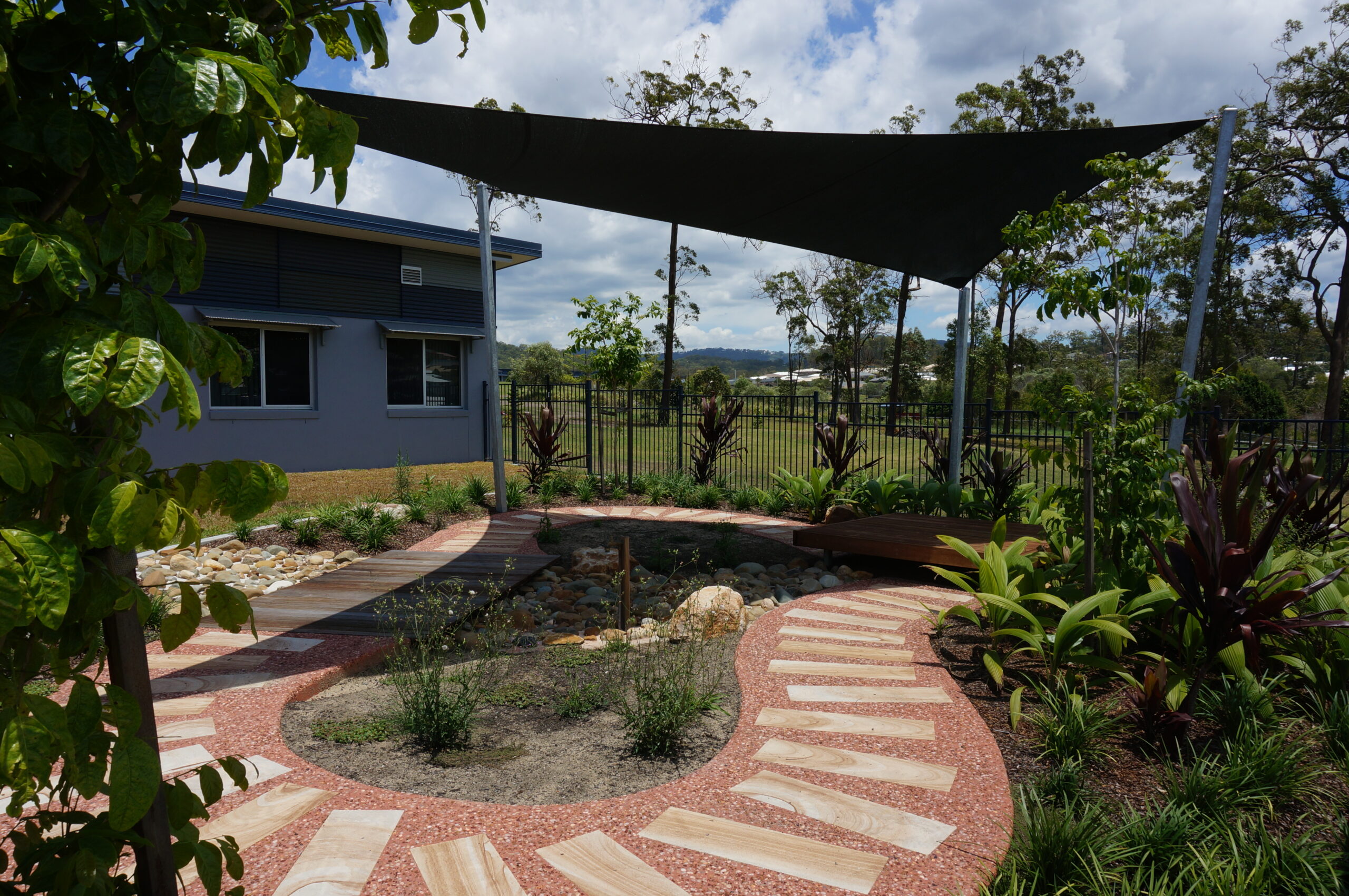 North Gold Coast Early Years Centre
A new North Gold Coast main centre facility is proposed to be co-located at Coomera Springs State School to provide an integrated and accessible service to local families.  The current centre at Nerang will operate as a satellite service upon construction of the Coomera Springs facility. A design principles brief was prepared by the Infrastructure Services Division and endorsed by the Coomera Springs State School Principal and Regional Director, DETE.
The client had recently gained a sensitive contract requiring infrastructure and security updates. The office needed to be reconfigured to create a new boardroom with 30 participant's capacity. The conditions of accessing this boardroom needed to be somehow secluded but direct in order to protect the privacy of the participants from the general public and the rest of the office occupants.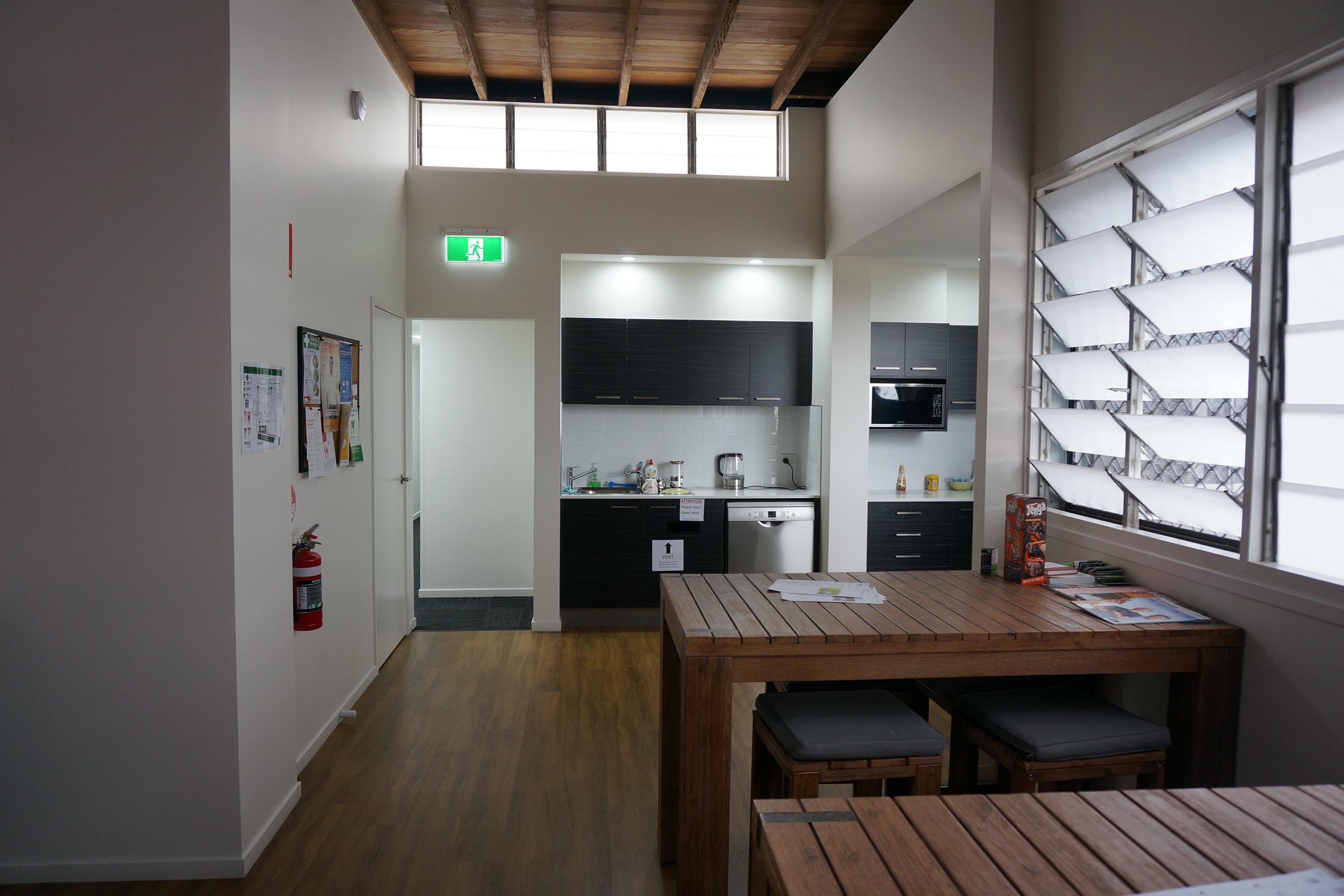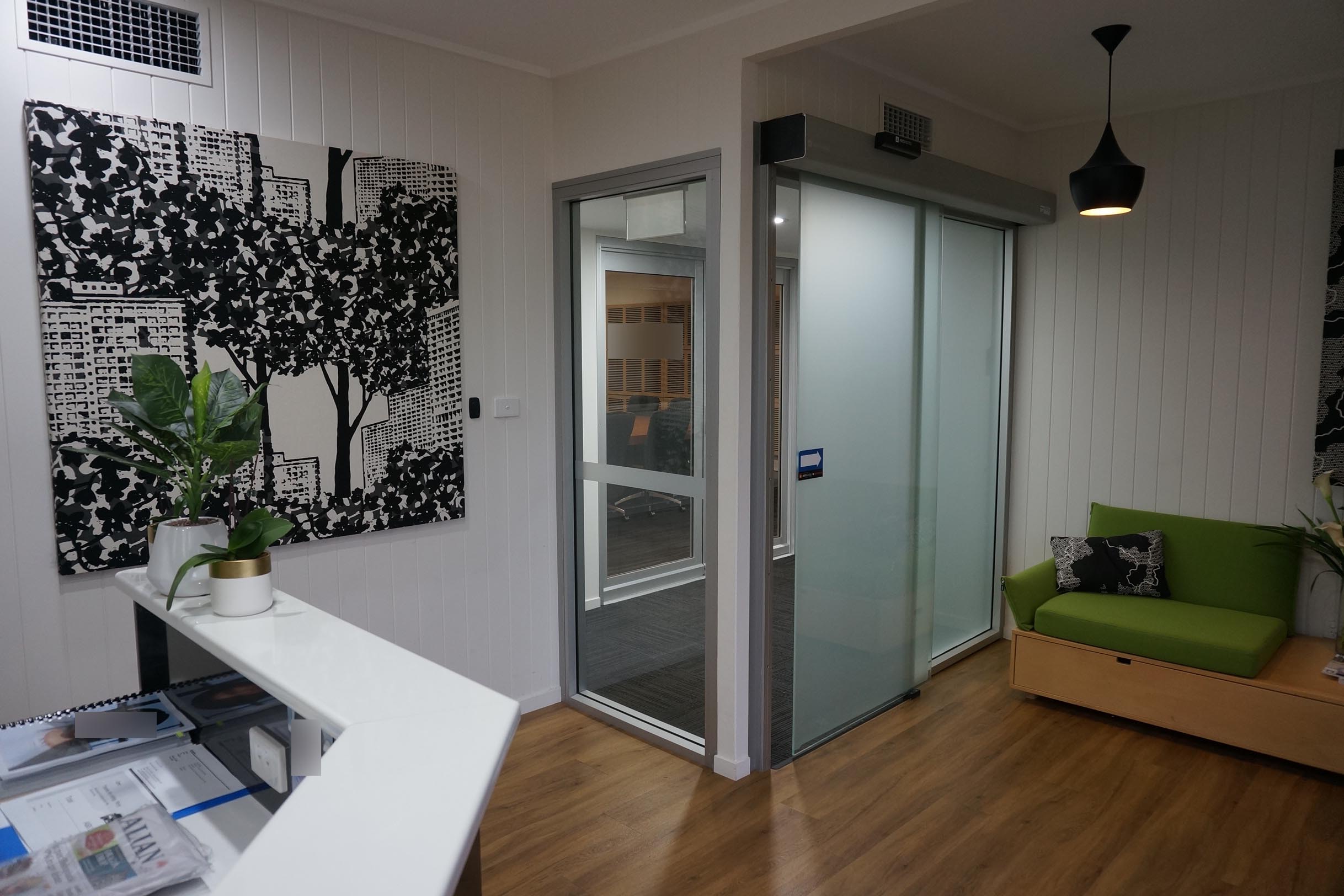 What we can do for your commercial project.
Sustainability is key to creating a building that connects with us and the natural environment around it. Designing with sustainability allows us to use a building while minimising our impact on the planet, helping create a greener future.  
We take a big picture approach to your commercial project, looking at how the project will be used inside and outside to ensure it achieves the best results. So, we focus on all aspects of your project, from the overall architecture, to the interior design, and landscape design.   
We design for a wide range of commercial purposes. Whether you are looking to build a hospital, hotel, office, school hall, classroom, library, café, or more, our designers can create something you will love. Each continues with our nature inspired design philosophy.  
"By observing the natural processes and harnessing available technologies,
- the building form - can co-exist harmoniously with its context."
Bringing your project to life is simple.
We want to get to know you and your desired outcome for the project. In the initial consultation we will discuss the objectives of the project and discuss ideas we can use to achieve those. This is also an opportunity for you to get to know the team working with you on the project.  
Through the design phase we will survey the site, present concepts, and work with you on achieving the right design for your project. The team will work to ensure the design works in harmony with the natural environment, and is low impact, while achieving the goals of the project.  
Before construction we will create a full suite of detailed documentation to ensure every aspect of your project has been designed. We want the construction crew to be able to bring your commercial project to life, while remaining on budget. 
Designing a commercial building creates a unique set of challenges surrounding size, space effectiveness and practicality. By taking inspiration from nature it is possible to overcome these challenges in a way that inspires and comforts those who use it. Incorporating elements from nature into the design allows it to have a positive impact on the environment, both in terms of its carbon footprint and visual appearance. This is why our commercial designs are inspired by nature.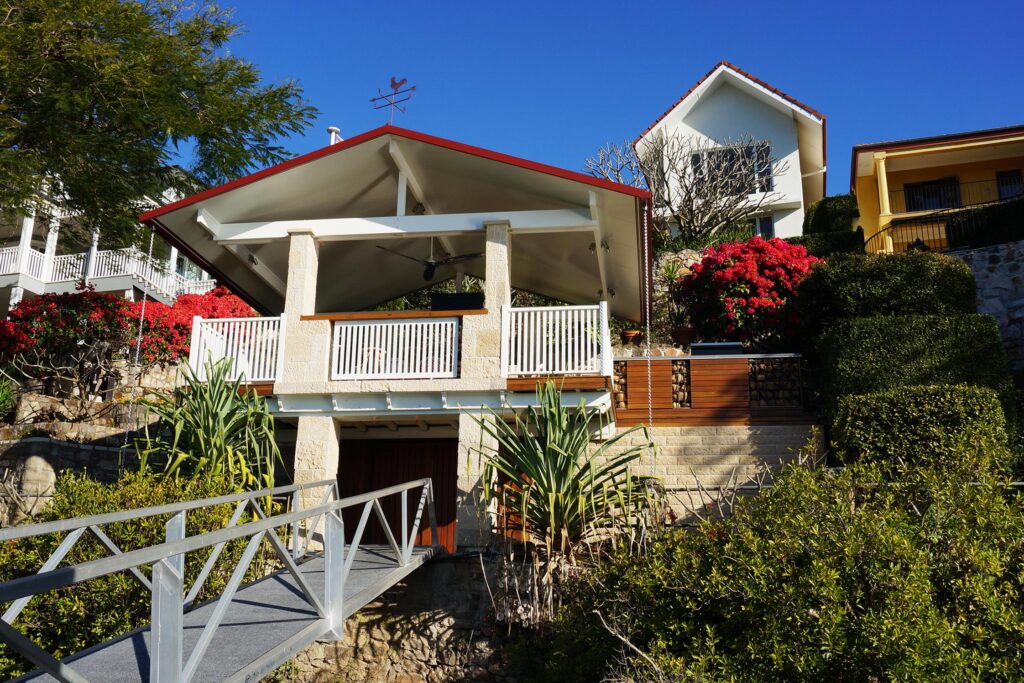 Come have a chat with our design team and see how we can create your project inspired by nature. Fill out the contact form, email us, or give us a call and one of our team members will reach out to you as soon as possible. Get started on your commercial project as soon as possible.